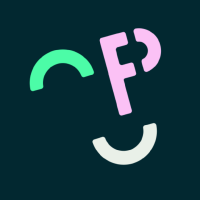 The Forem Account Mission
The mission of Forem Account, in support of the broader Forem mission of fostering thoughtful connection, is to bring convenience and familiarity to members of the Forem Network in order to allow decentralization to thrive.
The Forem Account is not a data collection product. It principally manages authentication securely and minimally. Additional feature functionality that may come over time to further convenient access to one's Forem identity will be developed with thoughtfulness and explicit options.
The Forem Account helps support the needs and conveniences of individual members of the ecosystem as well as the health of the network through anti-spam and anti-abuse functionality, but it does not control any member's relationship to the Forem they are a part of. Access to a Forem can remain via the email relationship after sign up regardless of what was used to authenticate.
The Forem Account supports the Forem Network's capacity to prosper beyond highly technical users. It does not, and cannot, track activity within a Forem, and no Forem creator knows about any member's other Forems unless they own multiple Forems. We hope to foster a return to the human scale Internet where small and medium-sized spaces can survive and thrive. A Forem Account makes this as broadly accessible as possible via convenience and familiarity.